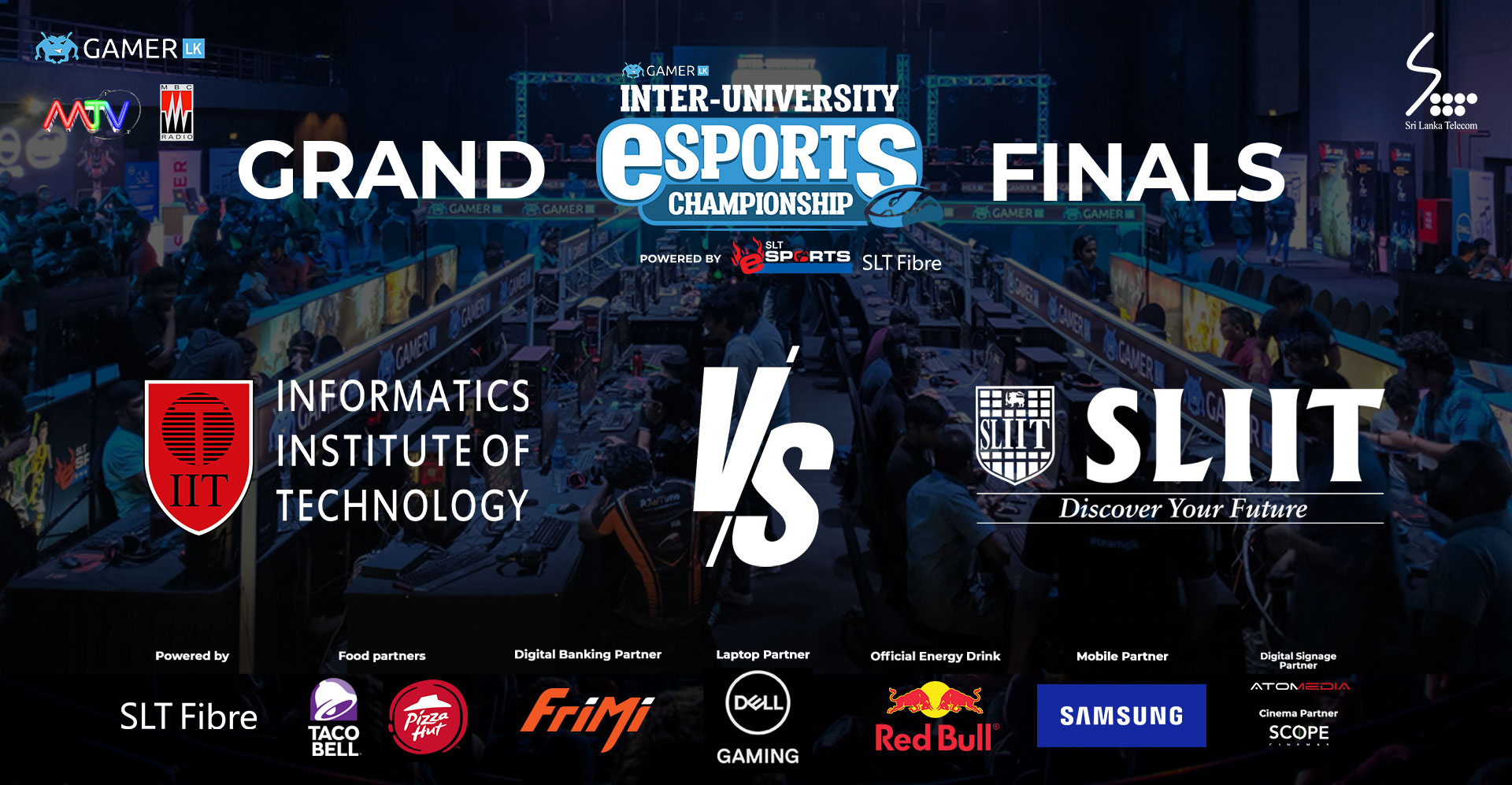 This page contains information for Inter-University Esports Championship grand final participants. Please read through all information before taking part in the event.
A live streamed and televised event
Please note that the grand finals will be live streamed to an audience of over 100,000 and also be captured for a television programme to be broadcast on TV1 on July 14th at 9.30pm.
Attire
All participants will be provided an event jersey with their University logo. You should be wearing the jersey at all times during the event. Note that participants will NOT be allowed to take part without their jersey. If you don't have an event jersey, please get in touch with us as soon as possible to organise a jersey for you.
Please wear long trousers and shoes for the event. Shorts and slippers (open toed etc) will not be allowed (males) Females – smart casual.
Behavior
As you are representing your higher education institute on a public platform, and Esports as a whole, you're expected to be on your best behavior at all times. This is a sporting event and a sportsman-like attitude is expected. Be cordial, shake hands, don't swear, avoid rude hand gestures. No alcohol. No drugs. Behave in a way where the next generation of Esports athletes will look up to you!
Rules and Regulations
The Inter-University Esports Championship rules and regulations will apply to the finals as well. These are available for review here:
https://university.gamer.lk/rules
Note that in the event that these rules have to be enforced. the repercussions of these may extend to the wider Esports scene with the support of the Sri Lanka Esports Association.
Production briefing
At 8am on the 6th of July, you are expected to be present at Stein Studios for the production briefing by the Sirasa TV crew. It is important that you are present for this as you will be briefed on what your role is during the event.
Game formats:
Mario Kart
Played on stage
Best of 3
3 tracks to be announced on the day
Dota 2
Played on stage
Best of 1
Coin toss for side
Gamer.LK ranked rules apply
Call of Duty 4
Played on stage
Best of 1
Coin toss for map veto start
Gamer.LK ranked rules apply
PUBG Mobile
Played below stage
25 from each university
Mode: solo
Map: Sanhok
Drop points: Camp Bravo and Camp Alpha
Coin toss for selecting drop point
Once drop points are assigned, all 25 from the uni should drop to the allocated point
Uni rep who gets chicken dinner gets the point
FIFA 19
Played on stage
Played only in the event of tie-breaker
Golden goal
Games schedule
Games will be played in this order:
Mario Kart
Dota 2
LUNCH BREAK
Call of Duty 4
PUBG Mobile
FIFA 19 (tie breaker only)
Contact us
For any queries please contact one of the following:
Vikum Jayasekera
0778413130
Hiran Erangana
0716515133
Raveen Wijayatilake
0773515065